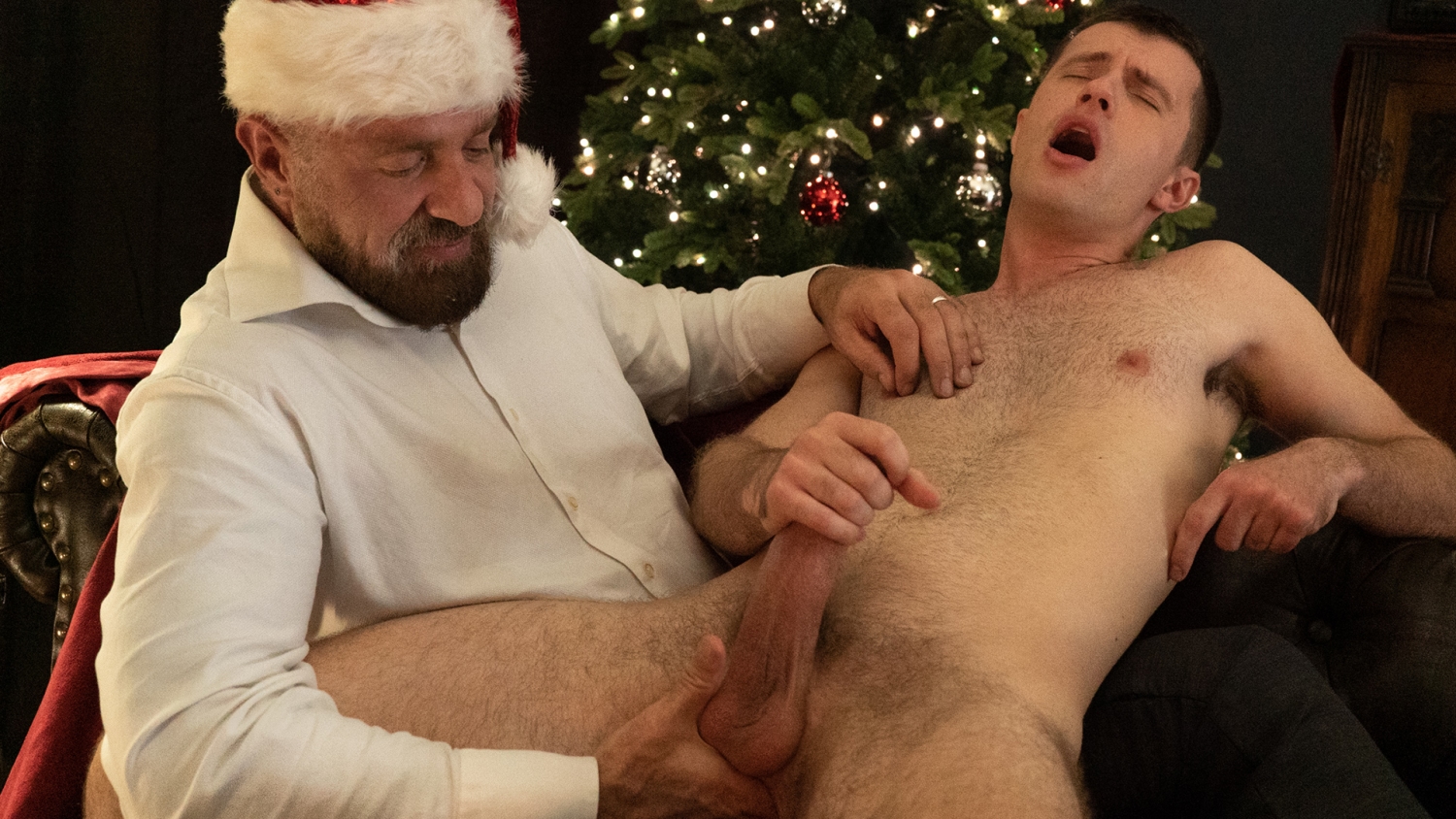 FAMILY HOLIDAY TRADITION : Tape 4
Xmas Confession
It's Christmas Eve and Maxx is excited, so he can't help but sneak downstairs—even if he is in his underwear. Grandad Felix is seated on the couch in a Santa hat, a warm smile spreading across his face when he sees his handsome young grandson.
"Have you been ...
Read more
"Have you been naughty or nice this year?" Grandad asks as Maxx joins him. Maxx is pretty sure he's been nice, but there were a handful of times he can remember being a little naughty. He's always felt he could talk to Grandad about things he couldn't talk to his own parents about, so when he's pressed for answers about the truly naughty stuff, Maxx tells about the time a boy at school touched him. In his Santa hat, Grandad invites Maxx to sit in his big lap the way he's always done. There's something comforting about the act, and when Maxx begins to confess about feeling funny after his encounter with the boy, Grandad's eyes twinkle with kindness and understanding.
"Did he touch you like this?" Grandad asks. His large, manly hand caresses the inside of Maxx's thigh. "Did you want him to?" Maxx had. In fact, he thought about it regularly. But what he wants right now, more than anything, is for Grandad's hand to continue higher. Maxx moans quietly when the big man's hand grazes his growing erection. Grandad doesn't look away from the look on Maxx's face as he reaches up the leg of the boy's loose boxers to grip his grandson's impressive cock.
Before he knows it, Maxx has stripped naked in the older man's arms. The lean boy moans loudly as his grandad fingers the young boy's tight, virgin asshole and leans down to suck Maxx's big cock. Grandad has to hush the boy, gently reminding him that there are others in the house. But the sensations are new, exciting, and even a bit extreme as Grandad begins edging the young man, stopping just as the boy starts to buck in his lap. The moans become whines as Grandad covers Maxx's mouth with one hand and finger fucks his hole with the other. Maxx gets both hands on the shaft of his big cock, and Grandad gives him encouragement with a sound of approval. With two of Grandad's thick, meaty fingers deep in his hole, Maxx launches a massive load of young cum all over the room. Grandad wipes some of the spunk off his grandson's stomach and licks his fingers clean before cleaning the head of Maxx's cock with his mouth.
"Now get to bed," Grandad says with a smile. "It's past your bedtime. This will be our little secret." Maxx kisses his Grandad and heads to bed naked with a huge, satisfied grin.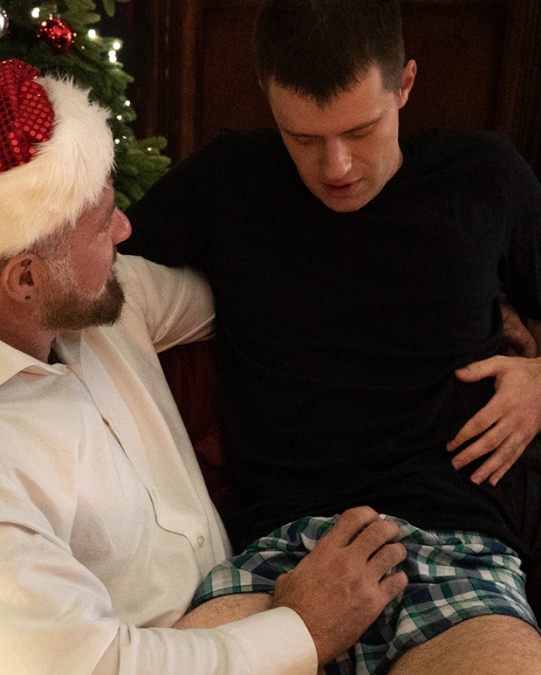 Maxx is a handsome young man with a unusually big dick owing largely to the benefits of his German heritage. While he's sexually inexperienced, he's curious about sex, his body and the bodies of other guys. A recent and innocent encounter with another boy during an after-school math study session sparked powerful feelings, and he's not sure who he can talk to about it. He thinks about it frequently, wishing they could touch some more. This isn't the first time Maxx has found a member of the same sex attractive. He's always been felt close his very masculine grandad Felix, especially his body. For the last few months he has been staying wtih the family patriarch. With schoot out for the holiday, he's had a lot of close one on one time wtih his grandpa. The man is so tall, broad-shouldered, and powerful looking. He's also so incredibly handsome. He has a thick German accent that makes him weak and since staying with him, Maxx has has had a few chances to see what looks like naked. And given what he saw, he wonders if maybe he got his big dick from Grandad! The thought gets him rock hard each time. All he can do about it is ride the waves of hormones and launch his nut across his bedroom in the dark.
Mr. Kamp is a strong broad-shouldered man with a powerful physique. Someone who knows the value of hard work. He immigrated with his family to the U.S. from Germany in his early 30s and built a life for them over years of dedicated labor. Mr. Kamp's primary joy in recent years has been spending time with and helping to provide for his young grandson Maxx. He stepped in to look after the Maxx when the boy's parents were going through a rough spot. Mr. Kamp tries not to play favorites with his grandsons, but Maxx holds a special place in the patriarchs heart. He knows the boy looks up to him and trusts him, and they have a special bond. The boy anjoys being physically close to his grandpa, and confides in him thoughts he doesn't feel he can share with his parents. Physically the boy has grown into a strong and attractive young man, and his Mr. Kamp has caught the boy staring at him when he doesn't think his grandad is looking. He always gives the boy one of his warm smiles and ruffles his hair to let him know it's alright to be curious.