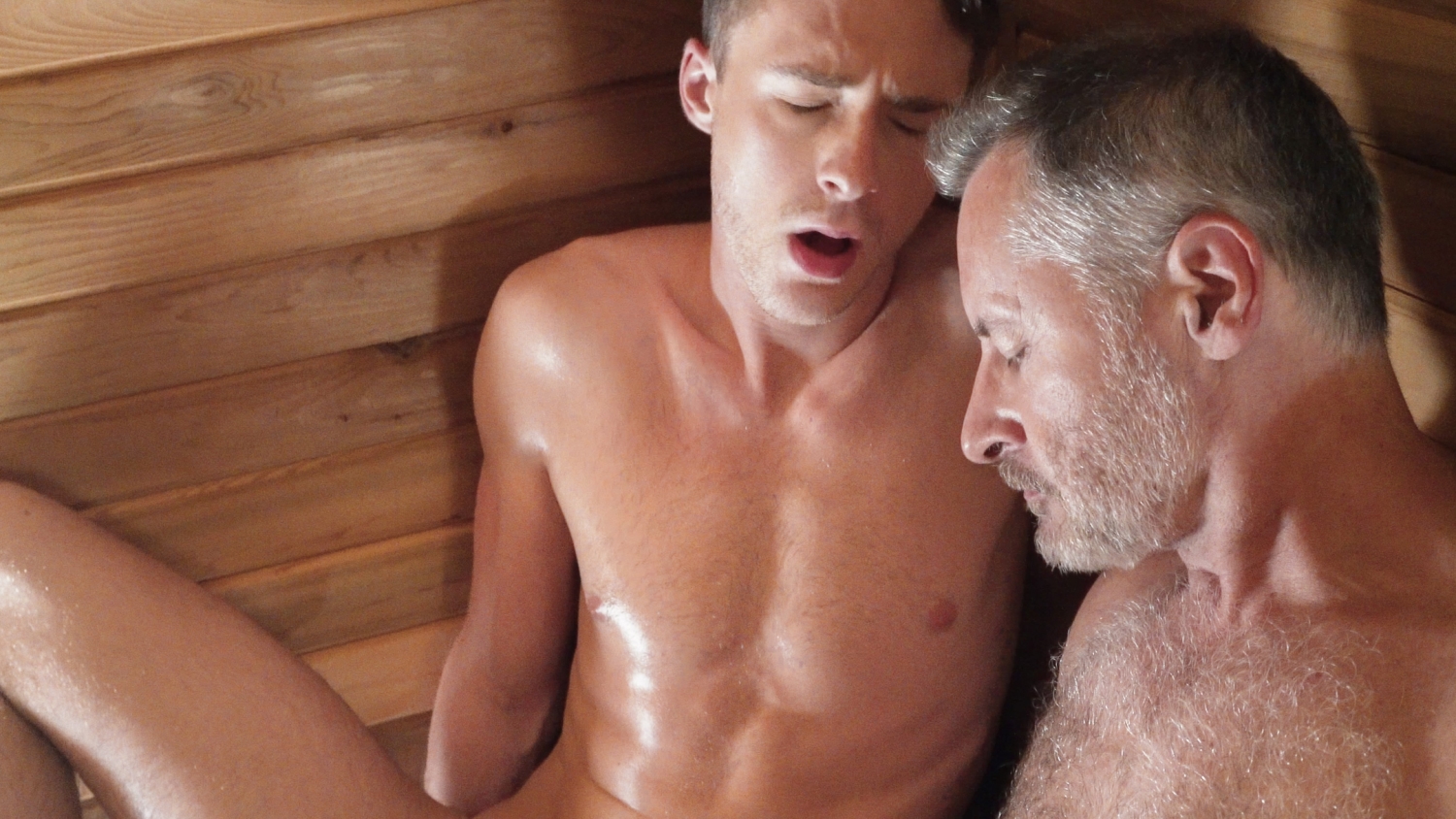 BOY'S FIRST TIME : Tape 3
Sauna Play
The Forbidden Boy Hotel has a program that's hard to beat! Especially when the accommodations are as comfortable as what Mr. Houser and his boy have to enjoy. The two have spent a lot of time with each other in very intimate moments, getting more and more comfortable with each other's bodies and their connection to one another. One such moment is their steamy, sweaty sauna session.
The intense heat forces men to strip off their clothes, feeling their muscles and joints loosen as they unwind and relax. After the emotionally and physically exhaustive journey they had begun, it was important to sit in silence with each other. Of course, urges can be hard to ignore…
As the two ...
Read more
As the two men sit beside each other, feeling sweat drip down their bodies to their genitals, Cole finds himself feeling frisky for more of his old man. He reaches beneath Mr. Houser's towel, playfully tugging at his member, teasing it to wake up. Mr. Houser can't help but smile, seeing his boy's cock stand at attention, waiting for him to engage. As much as he enjoys his meditative sweat, he can't deny his beautiful boy!
Mr. Houser gets between Cole's legs, closely observing the impressive shaft of his handsome young man. He's constantly proud of how sweet and intelligent he is, but he's never been more enamored with his boy than when he's seeing what a beautiful piece he carries.
Stroking it in his hands, he relishes the echoing sound of Cole's moans. All he wants is to be closer to his boy, and there's hardly a more intimate moment than bringing him pleasure…
Taking his boy's massive cock into his mouth, Mr. Houser laps up his sweat, tasting the unique palette of his boy's body. He licks his large, cum-filled balls, stroking him as he feels his boy's excited member grow bigger and bigger. He can hardly keep down his own erection, excited by his sweet boy's passionate sounds!
Cole's mouth waters, hungry to feed off of his daddy's cock. He'd nurse on it for days if he could! Mr. Houser sees the ravenous look in his boys eyes, sitting back up for his boy to take control of his manhood. The older man places one hand on the back of his head, gently guiding him closer toward his crotch while teasing his nipples with the other.
He loves seeing his handsome boy hold his cock, kissing it, and adoring his body. He knows how lucky he is to have such a beautiful son, devoted to him and connected to him more than he ever thought possible…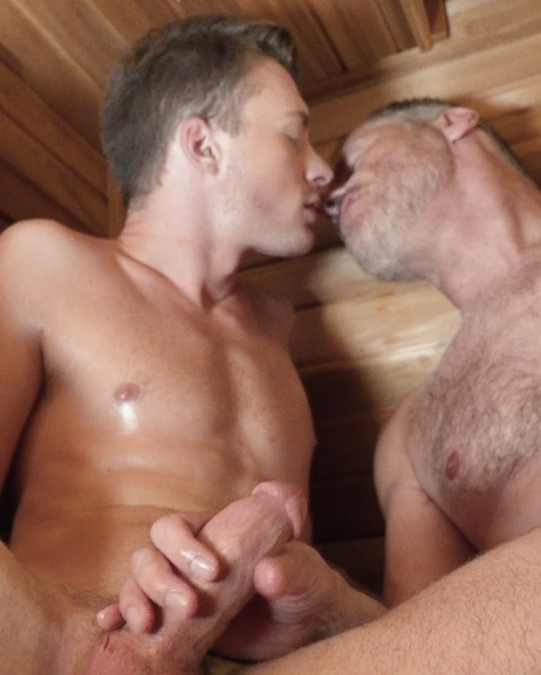 Cole has a secret that's been eating him up. Yes, he's gay. Yes, he fantasizes about men... But that's not it! Many boys his age think about getting fucked by other guys. Some look at hunky men, with their muscular and furry bodies and get wildly turned on. He likes other guys his age, but he also is wildly turned on by "daddies," especially those with big dicks. Hung handsome older men are a huge turn on for the boy. And none fascinate him sexually more than the man who raised him. The young man has been thinking about it for years, but he knows there's almost no way to bring it up or see it come true. It wasn't until Mr. Houser caught him jerking off to his dad's socks and underwear that the cat was out of the bag! He trusts and loves his handsome older daddy completely, but was still too scared to take the lead...and to say what he really wants...
Mr. Houser was stunned to find his boy Cole jerking off with underwear on his face. He's certainly fantasized over underwear before, but it was something else entirely to know that his own boy was thinking of him as he pleasured himself! He wants to give him everything and make him happy, leading him to consider doing things that he knows are a bit taboo. Searching high and low for and answer, Mr. Houser has found a way to maybe break through the social bonds that are holding him back from fully loving his boy... he just hopes he has the bravery to go all the way.