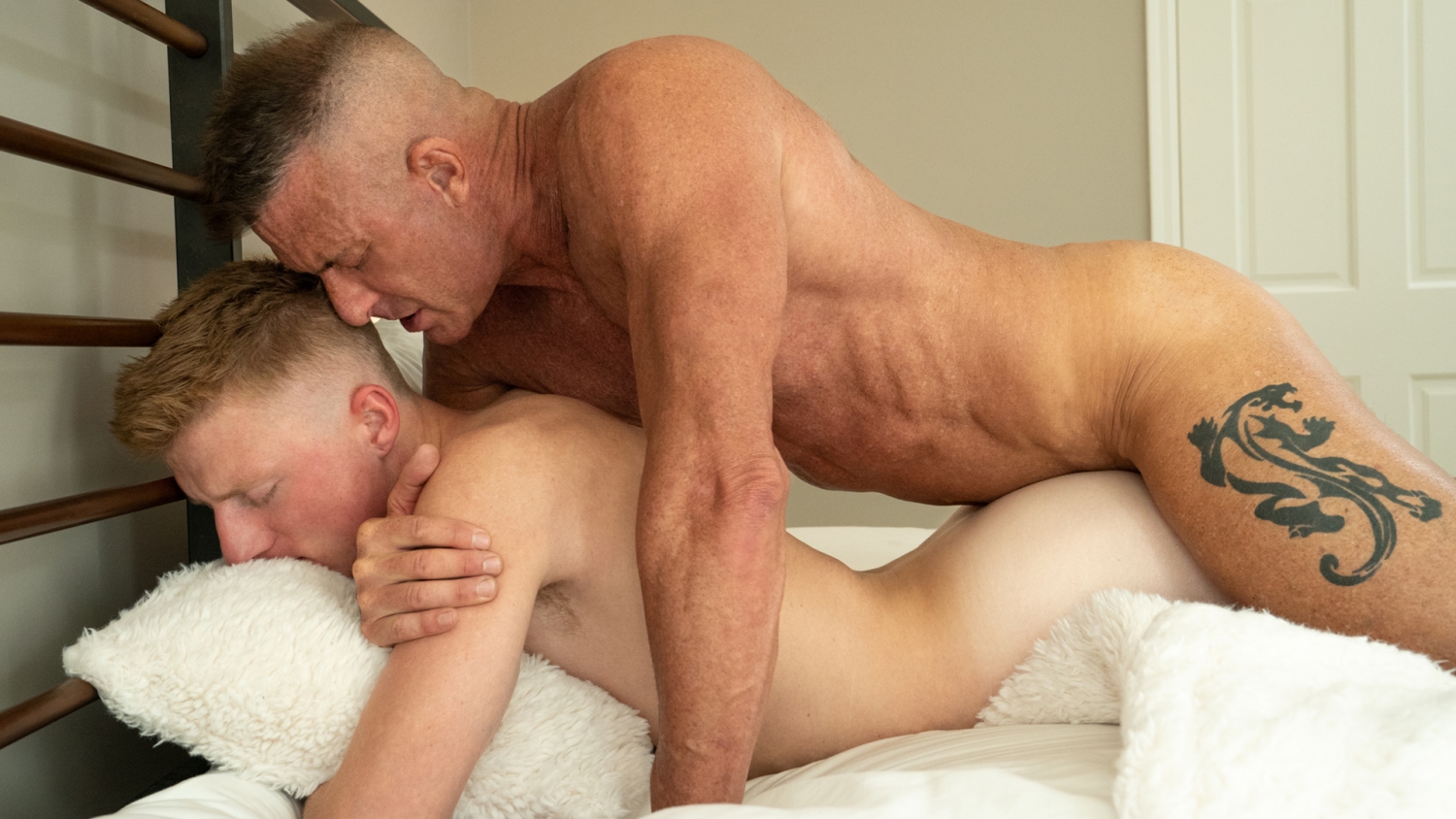 MY BEAUTIFUL BOY : Tape 1
Family Photos
Richie is amazing. I could have never imagined when I became his step-dad that I would take to him so closely. We're very different, and that's okay. I appreciate him so much for who he is and who he is becoming. I've always been a bit outgoing and fearless, but Richie is very shy and still a bit unsure of himself. I want him to see himself the way I see him.
I came across ...
Read more
I came across a photographer who does incredible photography of fathers and sons. And even though he's not my own, he's still my boy and I want him to feel that. I scheduled the photographer and told Richie it would be a nice thing for us to have and look back on. But I didn't tell him the whole truth…
The photographer doesn't just photograph dads and sons for holiday cards. He also does incredibly compelling, beautiful, even erotic photography. Nude men with their handsome sons, embracing and connecting in, well, unorthodox ways. But still beautiful and artistic.
I know I'm a bit of an exhibitionist, but I wanted to find a way for Richie to feel more comfortable in his own skin. I've seen him naked a few times and, if I'm being honest, I know he's got a little bit of a crush on me. He always has since we first met. And now that he's all grown, I want him to see me not just as his dad, but as a man he can be close to. Even… really close…
During the photoshoot, the photographer did a great job posing us and making us look great. It was a little silly at first, as all photoshoots are, but once we got into the groove, I could see Richie beginning to glow. He was confident and happy! And he seemed like he was having a good time. Seeing my boy happy just filled me with so much feeling. And before I knew it, I was popping wood in my pants!
I couldn't tell if it was obvious, but I decided to just let it lay. If I look aroused in the photos, fine! That's just me reacting to my beautiful boy.
Eventually, though, I wanted to get more of the photos I'd seen before. The naked ones. So I prompted the photographer and he instructed us to strip off our clothes.
I could see Richie was a little uncomfortable at first. I wasn't sure if it was more about being naked with his old man or if it was being naked in front of the camera. Either way, I assured him that not only would he love it and love the photos, but that he was absolutely stunning and had no reason to be embarrassed of his body.
It took a little bit, but Richie became more and more comfortable. I think he was still relying on me to comfort him and assure him, but that's what dads are for! And I couldn't be prouder. ...Or more turned on. And what's more, I could see his cock starting to stand up for me!
Once the photo shoot ended, I could hardly contain my excitement. Something about seeing him step out of his comfort zone, trust me, and stand proudly side by side with me just made my heart swell. A passion rushed over me.
As we made it back into the house, I found myself absolutely and totally enamored with Richie. We had to get dressed to come back inside, but I just wanted to see him naked again. I brought him into his room and couldn't control myself. I brought him in close and gave him a kiss.
I don't think he expected it, but he didn't back away. He was still flushed and worked up from our session, but I could see that I'd gotten him pretty excited. What separation we maintained from each other now seemed gone. Posing naked, being free, being open, I felt like I could finally show him how I felt about him.
I kissed down his neck, holding him gently and slowly. I didn't want to rush it. My hands moved over his body, under his clothes and across his smooth, milky skin. He was so flawless, it was unreal. And when I put my hands beneath his underwear and caressed his butt, I thought I'd died and gone to heaven.
I couldn't stop. Richie was so beautiful. My boy. My sweet boy. I had to have him. It was just inevitable. I kissed him again and bent him over the edge of the bed. He was a little timid, but he presented his hole to me so perfectly. I got down and paused. I took a breath, thinking that I was about to finally taste my boy. I got rock hard beneath my clothes, but didn't want to lose the moment by undressing myself.
Instead, I slowly extended my tongue, feeling the soft, pillow flesh of his cheeks against my face right before I made deep contact with his boyhole.
I couldn't believe it. How lucky was I? Many dads never get to experience the delight of tasting their boy's hole, and here I was, connecting with Richie more than I had even hoped possible!
I knew I was going to have to fuck him. He was going to have to take my bare cock and feel my seed inside him. But I wanted to take it slow. Make him know that he was loved. And being the good boy he is, I know he wanted it, too...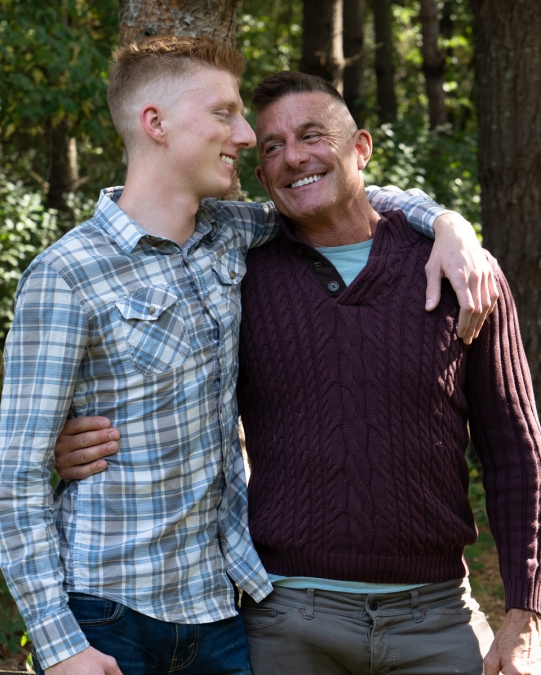 Mr. Figata is no dummy when it comes to sex. Clearly, as a father himself, he knows it can be a lot of fun. And looking the way he does, it's not like he's only done it once. He's got all the charm and friendliness of your local, neighborhood dad, but under the polo and khakis, he's a total perv. He loves feeling his cock deep inside a warm, tight hole, especially that of a hot young guy. But as much as he wants to indulge in his more base desires, he wants to be a good dad, too. When his boy started coming of age, he found their connection changed. No longer was Jack rushing to him for advice or telling him all about his day. The handsome young man was beginning to discover the world for himself, leaving Mr. Figata feeling a little left out. He wants his boy to know he can go to him for anything. Besides... the boy has a cute little butt that his old man would love to taste.
Richie has always been a bit of a wallflower. He's never really felt comfortable in his own skin. When he was little, he always looked to the louder, bigger boys for signs of how to act and behave, never managing to match them in confidence. And as he got older, he grew taller and lankier, never quite knowing how to move in his body. But as a young adult, he's become quite handsome and desirable! And even the men closest to him in his life have begun to notice. All he needs is a little coaxing to come out of his shell and discover just how special he is.