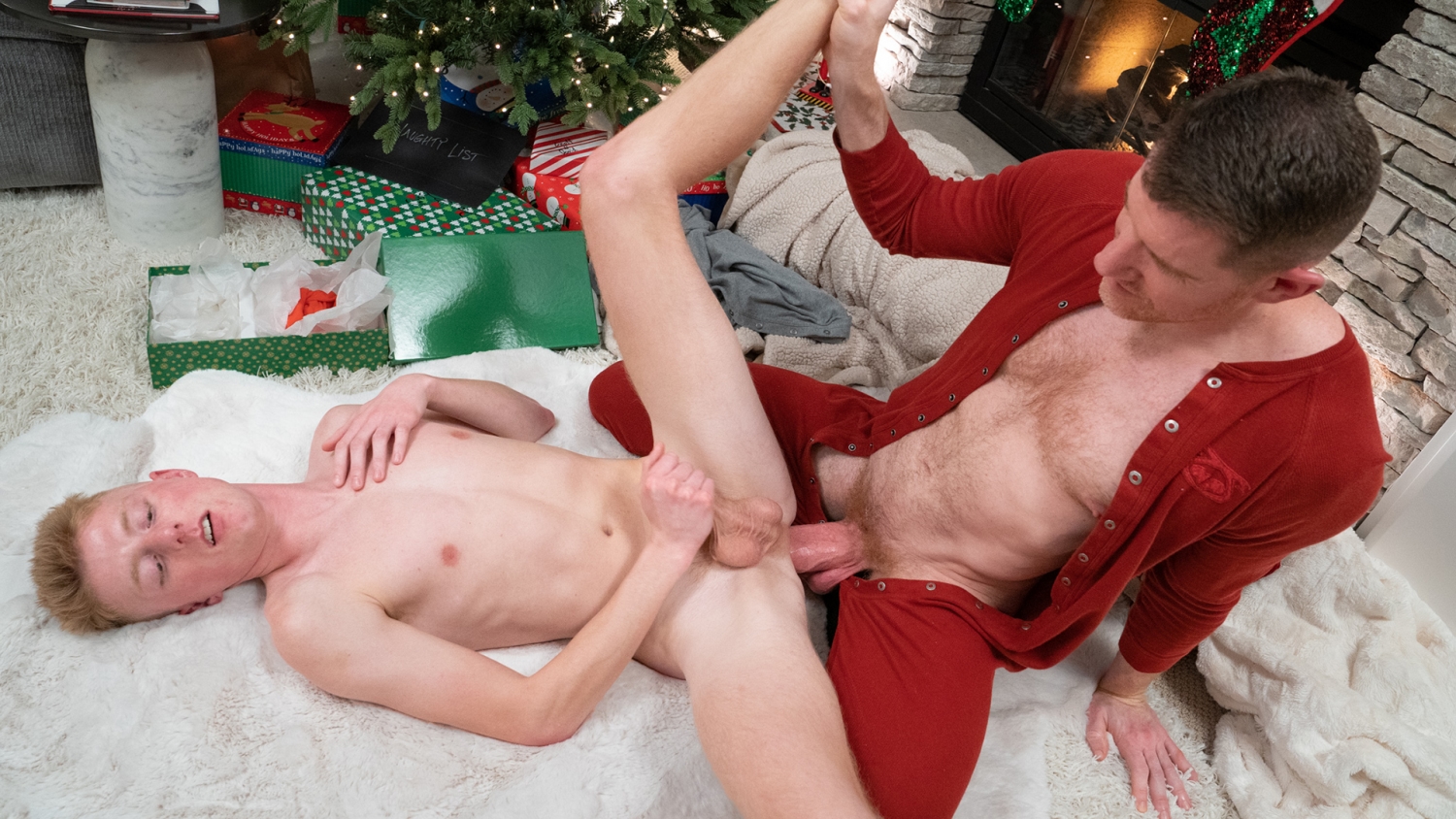 STAYING AT DADDY WOLF'S : Tape 1
Christmas Eve
It's been years since Richie has been able to spend the holidays with his dad, Dr. Wolf. The two had tried not to become estranged over the long separation, but once they were back together, it was like no time had passed. Richie was still as in awe as ever with his handsome, successful old man and Legrand couldn't believe how Richie had grown into such a cutie.
The two could ...
Read more
The two could hardly keep apart, especially when they got into their holiday onesies. It had always been a tradition that they would get into their union suits, enjoy a cup of hot chocolate, and enjoy the tree by fire on Christmas Eve. Richie would get to choose one present to open, saving the rest for the morning.
This year, however, Dr. Wolf told him which present to open. It had been a while since Richie was young enough to believe in Santa or strictly follow traditions. But he was happy to spend time with his dad and be like they used to be. But when Richie opened the present his dad gave him, he felt his face flush red.
Inside the box was a black object he first thought was a lump of coal. But upon further inspection, it was clear what it was: a buttplug.
Richie had never told his dad about his sexuality or his experience with his step-dad, Matthew. For some reason, he'd wanted Dr. Wolf to still see him as his little boy. Besides, it can be awkward to talk about sex with family.
But Dr. Wolf's encouraging tone when presenting the butt plug took Richie by surprise. His dad wanted him to explore his sexuality, and enjoy it! And from the way he was holding him close, Riche could feel a rising poking from behind. Richie realized his dad was getting turned on by the idea of him using the toy, something that made him unexpectedly excited!
Dr. Wolf kissed his boy's neck, getting him comfortable and telling him that he would help him. Richie didn't know what to say, but he loved the idea of being able to share this with his dad. Dr. Wolf's hands moved down the frame of Richie's body, reaching down to his loins and grabbing at his crotch.
Richie had never been touched there by his dad before. The familiar hands of the older man seemed to take on an entirely new feeling as they played with the boy's balls. His long fingers carefully played with the snaps of his onesie, opening up the bottom enough to give him access to Richie's cock and hole.
The two locked lips in a sweet, passionate kiss just before Dr. Wolf's fingers found the young man's hole. He felt the warm, smooth surface of his cheeks before circling in on his tight sphincter. Richie let out a moan of surprise and excitement. It felt so good to be held like that, to be touched like that, and to feel the love and embrace of his daddy.
Dr. Wolf carefully took the toy in his hand and pressed it up to the boy's hole. Richie didn't know what it would feel like to have something like that in his body, but he looked up at the proud eyes of his daddy, took a deep breath, and relaxed his hole for it to move its way inside. Dr. Wolf could see Richie preparing to take it, and giving the object a little push, it slipped inside his boy's hole for the first time.
Richie let out a moan. It was smaller than he expected at the tip, but got bigger as it went further in. At first he felt like it was no big deal, but then the fat, round bulb of the probe began to stretch his hole. There was a short-lived pain of his sphincter ring stretching to take it, followed by a relieved sense of calm as it plopped inside. His hole tightened around the neck of the toy, holding the bigger piece in place.
Richie could feel it around his prostate, pushing out a bead of pre-cum from his cock. It leaked into his onesie, creating a dark mark that he wondered if his dad would see. He looked up and saw a big, proud smile on Dr. Wolf's face. The older man was full of love for his boy, and so grateful to be able to share this with him.
Richie could feel the older man's cock throbbing behind him, desperate to come out. Richie wanted to see it so badly. To hold it, to kiss it, and to feel it inside him. Richie wanted to make his dad cum, to have him hold him closely and tell him he loves him.
Perhaps things weren't as they were in holidays past, but Richie was looking forward to starting a new tradition with his dad… taking his bare cock…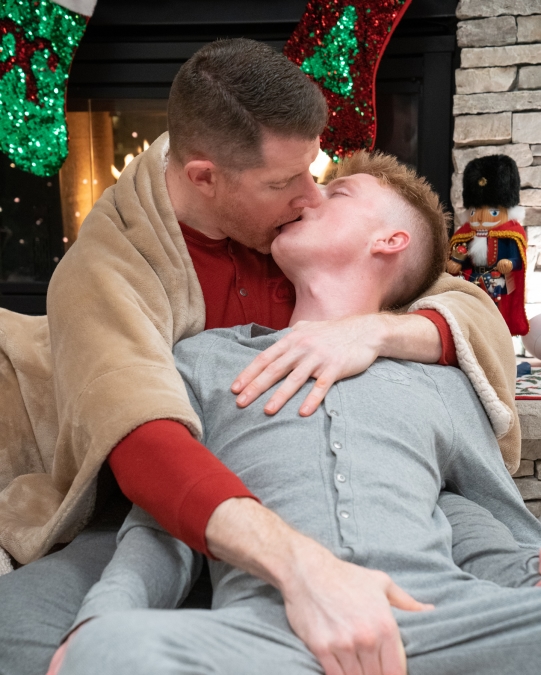 Dr. Wolf loves his boy. Spending all day in the office, seeing patients of all kinds, he's constantly reminded just how special his own young man is. He's always had the desire to be with him more intimately, but never quite knowing how to broach that subject. He sees the glances at the dinner table, coming out of the shower, and in the gym, but still not sure that he can make the first move. He's met some patients with similar inclinations, giving him a little more courage to explore his relationship. The tall, handsome, hung man can and has been able to sleep with almost anyone he wants, but the ultimate prize is own boy, Jonathan.
Richie has always been a bit of a wallflower. He's never really felt comfortable in his own skin. When he was little, he always looked to the louder, bigger boys for signs of how to act and behave, never managing to match them in confidence. And as he got older, he grew taller and lankier, never quite knowing how to move in his body. But as a young adult, he's become quite handsome and desirable! And even the men closest to him in his life have begun to notice. All he needs is a little coaxing to come out of his shell and discover just how special he is.